Putting You First Is Why We're Second to None
Our tagline says it all. At Graham, our customers are the foundation of our business, and treating them right has always been our top priority. Every day we strive to go above and beyond expectations to deliver the best products and service. These stories from Graham customers and staff illustrate just a few of the ways that we always put our customers first.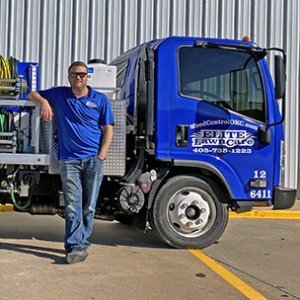 "A few years ago, I was searching for a spray rig that could carry our riding machines. As luck would have it, Graham was rolling out the LawnScaper at the time. They had built only one unit, and it was going to be the floor model at the upcoming GIE Trade Show in Kentucky. Things fell into place and the unit became available for purchase. The Graham team knew how much I needed it, and soon, so they made it a priority to get all the financing and paperwork completed before the show started. I flew to Kentucky, drove the very first LawnScaper off the floor at GIE, and headed home to put it to work. Since that time I've purchased four more units and plan to order more in the future."
Elite Lawn Care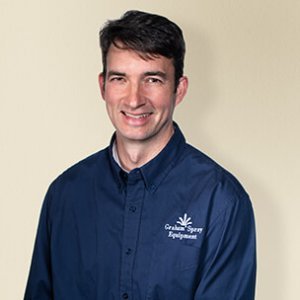 "In June 2020, my father Dick and I traveled to Oklahoma City, where we delivered a GSE LawnScaper. We left on a Wednesday evening and arrived on Friday. The best word to describe the trip is "surreal," as the roads were unsettlingly empty due to the pandemic. One gas station we stopped at had a plastic tarp hanging from the ceiling and nothing for sale, since virtually all production and deliveries had been halted.
One of the more memorable moments of the trip was a meal we shared. The two of us dined on steaks from a Longhorn Steakhouse near the highway—inside the rig and using our hands, since the restaurants offered only curbside pickup.
When we arrived, Tim McMiller of Green Turf, Inc., was glad to welcome us and grateful for the delivery of his new rig during such unprecedented conditions. After a tour of his business, Dad and I flew back home to Georgia."
Graham President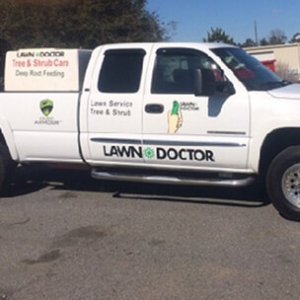 "I've been a customer of Graham Spray Equipment since the late '90s. We have four Graham rigs: two six-wheel trucks and two F-250s with 400-gallon units. We've always been impressed with Graham's service after the sale. My techs can call from the field and get help with anything they need. Their knowledge and customer service are the reasons we use Graham."
Lawn Doctor of Savannah
"In 2010 we lost everything we own to a flood — computers, trucks, paper records, maps we had drawn, estimates… everything. We thought we might save our vehicles, but they were destroyed. By the time we realized we could not use our trucks, Graham had found us three replacements in California. The tanks we had were still OK, so Graham swapped the beds, tanks and reels onto the new trucks in just one week. If they had not been there to help us so quickly, I would have gone out of business."
The Lawn Ranger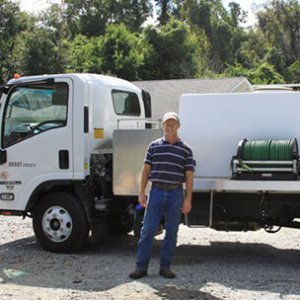 "Graham knows what they are doing and they understand our needs. I can call at any time to troubleshoot and they will walk through the process with me step by step. They will take as much time as is needed to get me up and working. If I need parts, they are shipped to me next day, no questions asked."
Gillenwater Lawn Care