What's Better Than a Graham Spray Rig?
An Entire Fleet of Them.
Whether your lawn care operation is 3 or 30 spray rigs strong, you can count on Graham for the best in customization, craftsmanship, and service every step of the way. It's how we've been helping lawn care providers grow their businesses and their fleets since 1978.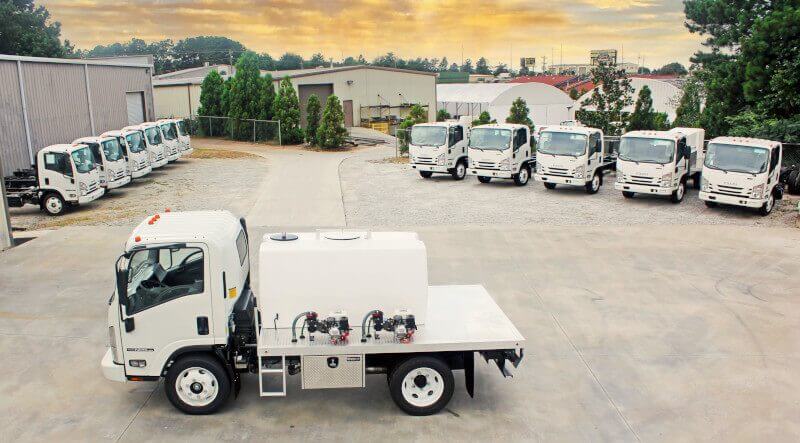 Fleet Service That Puts You First
We know how important your fleet is to your success. That's why the Graham team works with your team to develop a timeline that fits both our production schedule and your needs. We also offer:
Delivery throughout the continental United States
Special financing on trucks equipped with Graham spray units
Special pricing on Isuzu trucks from our dedicated Isuzu sales rep
Quality You Won't Find Anywhere Else
Our spray equipment is known for its high quality. So are the customer experiences we provide.
Our experienced team assembles our spray rigs in our own facility, using only proven, long-lasting components.
We build and customize exactly to your specifications so that consistency and craftsmanship run through every rig in your fleet.
All Graham rigs come with lifetime phone support. We also offer maintenance and repairs at our two Georgia service locations.
Put this all together, and you have a fleet of efficient, high-quality rigs that, with proper care, will serve you and your business well for decades to come.